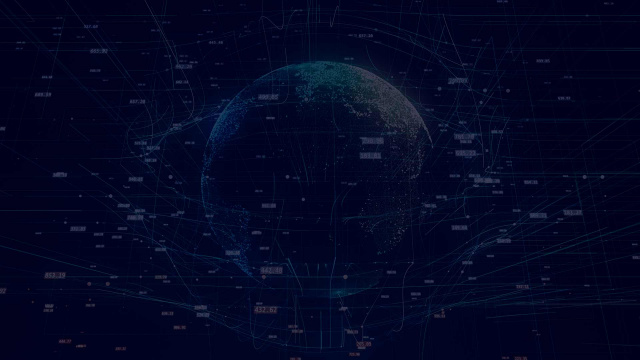 Blended Bandwidth
Extensive network connectivity available on demand.
Tier 1 Blended Traffic
It's easy to make mistakes while editing complex and repetitive DNS data on multiple server clusters. This is why automated reduction provisioning is an important feature within our IP address management platform, along with the implementation of rDNS on all selected subnets. Our platform is built to provide a seamless provisioning experience for those wanting to lease additional IP addresses or utilize Heficed's infrastructure stack.
Major Internet Exchanges
Heficed's all-encompassing solution fully supports the Systems Development Life Cycle (SDLC) framework that allows our customers' software engineers to conduct design, development, testing, installation and configuration procedures using a production environment. Our platform enables the routing of IP addresses to projects involved in all phases of planning, analysis, design, development, testing and implementation.
IPv4 Supply & Monetization
All of our solutions, including the IP Address Market, Cloud Hosting and Bare Metal servers, are fully API-driven. Buyers, sellers and intermediaries can request complete access to any of our services over our API. It is provisioned automatically and includes IP addresses. Organizations and businesses who add Heficed's solutions to their infrastructures can enjoy a fully automated system to order new tickets.
High Redundancy
Route leaks and hijacks pose serious threats to the security of any network. Heficed is firmly committed to RPKI verification standards to validate BGP route origin. Our BGP management platform allows you to securely relocate your IP space throughout our network according to your business needs. IP addresses leased via Heficed's IP Address Market undergo LoA validation to confirm their legal status.
Custom Connectivity Solutions
The global shortage of IPv4 addresses has created a market for lessors and lessees. Unfortunately, shady IP leasing practices exist alongside legitimate and trusted IP markets. At Heficed, we are committed to building a transparent and reliable IP Address Market, whether you are leasing or bringing your own IPs. All of our fees are public and can be analyzed for full transparency.
Burstable or Flat Rate Billing
Years of experience in the IP sector enables us to guarantee protection against IP hijacking. Dormant or legacy resources that have not been announced are vulnerable to malicious activity. IP assets assigned or leased through Heficed's IP Address Market are securely parked, which means that they are out of reach of cybercriminals. Fraud and deception protection is enforced within all of Heficed's solutions.