Articles / 12/08/2020
Hosting Company Digital Marketing Plan for 2021 (Part I)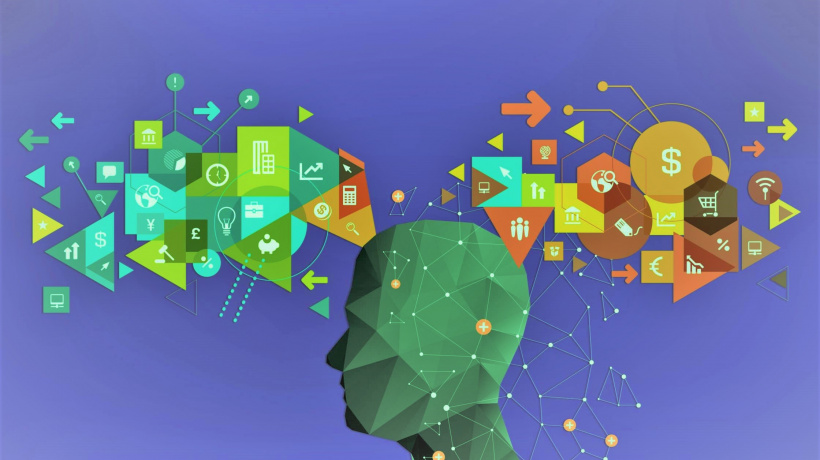 Every online business, especially hosting companies, should not ignore the importance of digital marketing. However, sometimes businesses spend a lot of money on digital marketing to receive only a shallow impact.

Today, we will review what is essential to know, especially for hosting or cloud providers, to get the best out of digital marketing. I am not going to talk about what services you have to buy to see your keyword rankings or refer to any product which will make things right. Digital marketing is a hard job, and it needs a lot of your focus as a business owner.
My name is Vincentas Grinius, CEO at Heficed. I am closely involved in our customer success and our marketing activities, not to mention many other super essential tasks. Since the majority of our customers are from the hosting industry, we want to share our know-how. I am going to reveal how to invest the digital marketing budget right to could bring your business the best results possible.
Services and Positioning
In most cases, there are few services offered by any hosting company that includes domains, shared hosting, VPS, or dedicated servers, usually many hosting providers fail to position themselves what they do the best. The same lesson we learned and we are still narrowing our services to be laser-focused on what we do the best. That is a common mistake most of the infrastructure companies make.

If the business is in an early stage, it needs to decide which services would bring the most significant chunk of monthly recurring revenue (MRR). Selling domain names may not be profitable; it can eventually generate a revenue loss (it requires hundreds of thousands of domain names to make sense to sell them). If the business decides to provide shared hosting, the domain name and SSL are must addons. I would recommend having no more than two services related to each other, that could differentiate within the same customer base. Building additional features around focused services would help to make it unique and flexible for your customers.

You must remember in the hosting/cloud industry; there are three critical measurements MRR, customer lifetime, and average sale order. If a business tracks too many metrics, it will lose its grip and burn a lot of time, yet some digital marketers may argue with me. It is essential to understand that many parameters will come along the way once businesses understand what to do to maintain the growing MRR or customer lifetime – this is called retention, which is a separate topic to explore.
However, I highly recommend stepping aside and thinking about your core services since providing shared hosting and cloud solutions would be a lot of time wasted. None of your products would be as good as you want them to be (compared to the large enterprises). Additionally, shared hosting and cloud customers are very different. You will face two different customer base behaviors. You will not be able to prepare as many knowledge base articles (but that is not the most significant issue) or have a separate support team based on the product (I am referring to hosting companies in the early stage), including the actual service upkeep.
If you think about getting started with the hosting business, I recommend reading our blog post to understand different hosting industry business models.
The bottom line is businesses should consider narrowed focus on a maximum of two services that depend on how large or small the company is and how it will be capable of maintaining services from the technical and marketing perspectives. That also includes the audience, since, in some cases, companies can fail to choose the right audience for the product.
Sources and Audience
I will list the most effective digital marketing sources that work and analyze as deep as possible why they work and how to manage them. Please note, if a business works with B2C, some of the digital marketing sources are less important. It is essential to measure the performance and prioritize the budget (which I am going to discuss later in this article) for particular advertisement campaigns.
Paid Advertisement
PPC is the most effective way to gain focused traffic fast, but the business needs to be very careful with budgeting, as it can quickly get out of control.

Let's begin with Google AdWords. That is the most significant chunk of traffic businesses can gain. However, some homework is a must (the same homework exercise can be used for other PPC platforms):
Decide on the audience; if it is a B2C, then probably they are freelancers, or if it is a B2B, then check its employees and decision-makers and where they are or what their interest is.

Research where the audience is usually on the Internet; it can be social media, forums, etc. I am referring to the industries of potential business customers.

How do they search? What keywords do they use? How would you describe your services using keywords?

What are the regions, countries, cities of your potential customers? That will determine what locations you require to target. If your customers located in the US or Canada, prepare for a much larger budget to allocate. Also, where is your infrastructure located. In some cases, local businesses are a good start.

Analyze the competitors who bid for the same keywords your business does.
The exciting fact about Bing advertisement is that it connects Yahoo and other search engines like DuckDuckGo, so by using Bing Ads, you will access other alternative search engines.

Another interesting fact is that most of the users using Bing Ads are older people or technologically advanced users, which is useful if they are your primary target. Most of the audience use DuckDuckGo, so in other words, you can't ignore Bing Ads as it can still bring value for your PPC campaigns.
The most important thing when working with PPC is to monitor the revenue vs. your expenditure, and the lifetime of your customers you board over your PPC campaigns. If you invest $1K per month for a particular PPC campaign and you get $800 out of it, that is a pretty good result, because if your customers tend to stay with you for a long term, your effort and investment will pay off over time. You also need to track the customers who brought the $800 and see how much time they will stay with your service or what you can do to make them stay with you for a maximum time. Ideally, upsell them on the top of their MRR, and this is how you will make your ROI (return of investment). You do not need to have many metrics; your goal is to monitor the mentioned ones and think about how you can improve it every day. That is where you have to direct your focus on how you increase your service quality or be good at something that other of your competitors can't offer.
I would not recommend buying any banner ads on specific websites or forums since they do not bring any significant value or additional MRR. We even could not find it useful for brand awareness, which you can ideally develop with PPC campaigns and have accurate numbers, instead of CPM (cost per thousand banner views) based campaigns. We have tried many website outlets, and it did not perform as expected. The business would have much more return bidding on the PPC campaigns using well-known PPC networks or investment into some decent research piece and published that would rank on the specific keywords. Let's explore it next.
Blog Posts
If you think that super good content (it should be super good) does not work, you are wrong. The most important thing is to understand how you should run your blog. What you need to consider is how you target your potential or existing customers with the blog posts.

Remember, each message coming from your brand should have a goal. Same as the PPC campaigns, the same works with the content; it also requires your homework, but this time you should share your knowledge, news, development roadmap, daily office life, anything that could show your visitor who you are. Make sure the content is genuine and engaging to your users.
Ir is best to write about your experience, which is what we do with this blog post and many others. Think about what your customers want to read about, whether it is conferences or how you maintain your infrastructure? You can also share your lessons from the failures you have faced and how others could avoid them.

Everything works as long as you provide a rich story that could be indexed and get on the first page of Google. The second page of Google should not be your aim; the first one is the one. I am referring to Google because the majority of SEO works best in Google only (it does not require as much link building). Bing or Yahoo have a harder algorithm to get to the first positions. They measure domain age, which reputable website links to the blog post, while Google looks at the content uniqueness and its AI (not sure if that is AI, but let's assume it) decides how the content is useful. You can find a lot more information about it in many SEO blogs.
If you want to get the outsource service, you should be very careful, since many unprofessional services use automated content generation services and then adapt the content to your required topic, which is useless. The best thing is to pay a little more for a freelance writer with a good track record and check their portfolio. Additionally, ask for references. Before you build your own in-house content writers team, you will have to gather your freelancer team and put a lot of effort into managing it. It is essential to tune and improve your management, which could be efficient and effective.
Press Releases
Press releases are an effective way to increase brand awareness. We found it a must source to be listed in such media outlets like Business Insider, Forbes, and others. However, it should be aligned with your roadmap, company news, and posted regularly. The regularity will build a connection with the different reporters, and this is how you would develop your business trust with them. Additionally, reporters will know that they can expect your PR content and build their monthly articles pipeline.
The most important thing to understand is that your PR should not be all about the business or new product launches. The PR pieces should be developed as opinion pieces, hot market news (5G, AI, etc.). In other words, your message should align with the readers' interest and general media buzz. If the stream is too intense, instead of trying to follow the news and adapting something yourself, I recommend hiring a PR agency that would do this for you.
There are very high priced PR agencies, and there are decently priced agencies that would deliver almost the same exposure. Choose wisely, and you can find a great PR agency that could become a long term partner. I am also more than happy to introduce you to our PR partners who do a great job! Ping me on LinkedIn, and I will make the introduction. Since you are on LinkedIn and are interested in seeing similar blog posts in your feed, please follow the Heficed LinkedIn page.
Influencer Marketing
If you have identified your visitors who can turn into customers, then you should know their behavior and look at mainstream YouTube videos you can get to the influencers they follow. I am not a firm believer that Instagram is good for the hosting industry from an influencer marketing perspective, but YouTube is for sure. That should be used if you have a long term strategy to develop your brand only. It would not give instant results as you would be aiming for the influencers' video views. The impact would be visible if you would aim for channels with large subscribers. However, success is not guaranteed as it is with PPC. If you are serious about developing your early-stage startup and getting to the next level, this is one of the marketing activities you should consider.
There are many other ways to approach influencers since many of them have blogs, are active in social media, and have a strong following. Nonetheless, it requires a lot of effort and dedication.
End of Part I
In the next blog post about marketing, I will list the rest of the media outlets that work well and help you to understand how you should build everything in your action plan. Stay tuned and follow us for the next know-how posts. I promise not to keep you waiting. Follow this link to continue to part 2 of the topic.

You may also like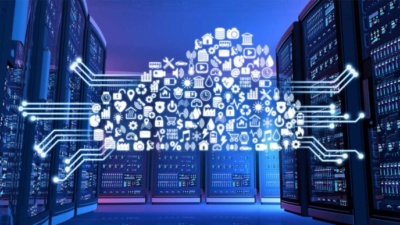 Articles / 12/08/2020
Cloud Servers Beta Launch!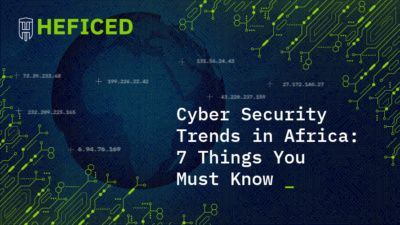 Articles / 12/08/2020
Cybersecurity Trends in Africa: 7 Things You Must Know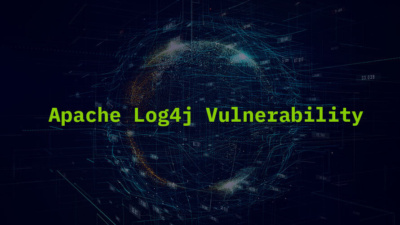 Articles / 12/08/2020
RCE Vulnerability in Apache log4j 2