Articles / 12/10/2020
Hosting Company Digital Marketing Plan for 2021 (Part II)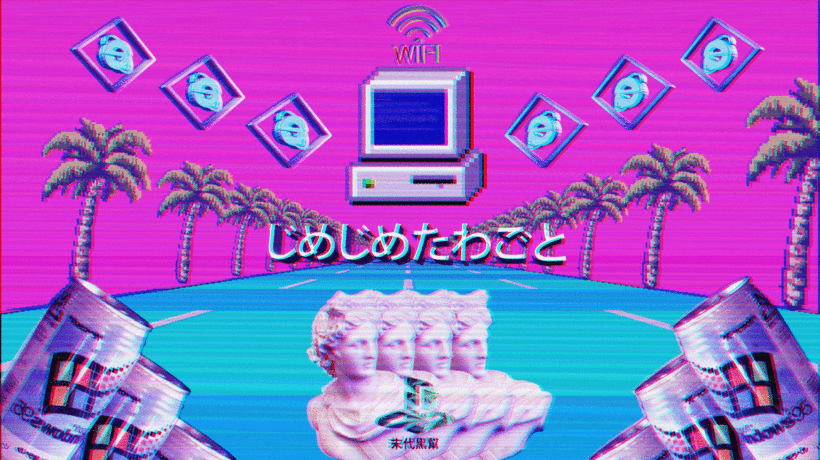 Today we will review what sources you should use if social media is useful for hosting companies, SEO, content marketing, and how to track your marketing performance. Let's roll!
Communities
Community building is a time-consuming task to engage. First, what you need to do is identify if the community you have in mind will bring you brand awareness and if it will convert to revenue.

Ok, so here is the deal. Let's say you want to spread the word in the community forum, (which we never were big fans of for many reasons, and we have decided to give up on that), first you will need to grow your reputation. Secondly, you will have to follow their rules, which is fine (referring to the community forums). However, if you will make something that is against the community rules, community moderators will ban you or will give notice, depending on the specific breach of the rules. In some cases, moderators will be watching you, and if you breach the terms a second time, there are big chances you get banned permanently. You must be aware of the community rules, which is the primary rule.
As mentioned before, community forums are a pretty time-consuming source that requires a lot of time and effort to get any result, and we never noticed a significant traffic increase. From the priority perspective, I would not make it a primary marketing activity. That is, instead, an additional marketing source that could be useful for the long-term strategy.
It is handy to track the communities with some tools that track mentions on the internet. Setting up the alerts (e.g., Google Alerts) would help track the specific community forum within particular keywords.
Social Media
I am not a firm believer in social media when it comes to hosting, cloud, or infrastructure industries. We never found Facebook, YouTube, Twitter, or Instagram as an excellent source to market Heficed. However, Facebook or Instagram can help employee branding by giving sneak peeks of your office life (which is a little bit irrelevant considering the COVID-19) or your achieved goals within the teams.
If you are in B2B, then LinkedIn is right for you to gain new followers. On LinkedIn, you can target the company decision-makers with LinkedIn ads with the specific messages they see on their feed. That is a very effective way to engage with the companies on your target list. You must remember that LinkedIn ads are costly, and you can burn your budget pretty quickly. Do not overestimate your expectations. Targeting large enterprises will consume a lot of time and LinkedIn ads are not the best way to target them. LinkedIn can help you to increase awareness, but it would not get you direct sales.
LinkedIn could be a good starting point for you to warm up your leads and track who visits your website and particularly on which page they land or finish their journey. An excellent tool to use for that is LeadFeeder.
Overall, if you find the right way of monetizing LinkedIn, that could be helpful. The rest of the social networks do not fit that much within the industry.
Search Engine Optimization
SEO is probably one of the most significant traffic sources for hosting companies; to get it right, you need to work out which keywords are most useful to target. I would not recommend targeting generic ones like dedicated servers or shared hosting since it will take forever to get somewhere near TOP 20, maybe even TOP 50 on Google. I recommend starting small and working on opportunities.
Choosing the right keywords is vital. We use ahrefs for our competitors' analysis and to discover the new opportunities for the new keywords or target the essential ones we need.
Now, how to discover those keywords. Firstly, think about the keywords you are interested in if you are a shared hosting company or cloud provider. List all possible features that come with the service, that could be multiple domain hosting, catch-all email, or anything else that could potentially benefit the customer.
Once you choose your keywords (I suggest starting from at least 50-60), you will have to build landing pages. Landing pages can also be useful for your PPC campaigns.
Ensure your landing pages are not overloaded with content and have a clear call-to-action for potential visitors. Make sure you optimize the webpage for humans, but not for the search engines.
Many would ask what about link building. We have noticed that the link-building strategy that works for Google may not work for Yahoo or Bing, but Google has many more indicators they measure, and that is why Google is delivering in terms of traffic. Yahoo and Bing are more sophisticated search engines where one of the most important factors is how old a website is and what backlinks it has on other sites.
Linkbuilding is essential, but it should be as natural as possible. Consider using PR, that could contribute to your articles and other blogs. However, we found that if your landing page gets made pretty well, where good content, clear page structure, and fast loading speed, then the webpage should pick up, its ranking on Google naturally. However, that works for less competitive keywords.
Make sure you do not buy any links on low-reputation websites. There are high chances it will do more harm than good.
The sitemap submitted to the search engine is also essential to inform them of your website content. Make sure you update it regularly or automatically.
Content Marketing
Content marketing is crucial for your SEO and primarily for your visitors. We suggest doing regular blog posts at least twice a month. Analytical, comparison, or technical blog posts work best.
When deciding on how long or short the article should be, google the keyword you are focusing on in your post. This will show your competitor blog posts that rank on the same keyword and help you decide whether you need a 300 or 3000-word blog post to rank well on the same.
It is also important to remember to maintain your internal link building, which would like internal pages with each other. There are many techniques you could follow. I suggest following SearchEngineJournal or MOZ blog to learn more about internal link building.
Landing pages are also essential since they would determine what services or products you sell, keep on creating new landing pages, which will boost your website visibility.
The good thing is to have an internal press release, demonstrating your service updates or opinion pieces. You will not notice a significant impact, but maintaining fresh content is a must.
Another good strategy is to publish tutorials or how-to articles that could be a part of the content strategy.
Customer Base
As mentioned earlier, your primary target is to make sure you keep increasing the lifetime value. Communicate with your customers directly to gather feedback. Feedback will help you to deliver essential features or services to keep your customers happy.
I highly recommend focusing on 80% of the revenue customers; that would be your 20% of the customer base (80/20 rules apply to most businesses).
Also, make sure you identify the industries your customers represent and how they found you; it will help you to focus on the sources that work best.
I also suggest using a review service like TrustPilot to expose your service quality based on your customer reviews.
Make sure you have a periodic talk with your customers to have a pulse of customer happiness.
Planning and Budgeting
Indeed, the beginning is the hardest part. Allocating a small budget can end up having a shallow impact. However, if you can assign a large budget (recommended), you can see a more comprehensive picture of weaknesses and strengths to spot the opportunities.
The budget should consist of:
PPC budget for search engines (primary)

PPC budget for LinkedIn (advanced)

PR campaigns

Blog post content

Landing pages (how many do you want to create monthly)

Social media upkeep
We haven't found any other sources that could be valuable. Still, if you think about something that could be useful for driving valuable traffic, it is always a good idea to allocate some budget to test it.
You might ask how much budget you need to allocate. Usually, you should have at least $5K per month for PPC for search engines, preferably $15K per month. At least $2K for LinkedIn (if you will decide to try it). Since a PR campaign should be at least 1-2 PR articles per month to make an impact, you should allocate around $2K per month. The rest depends solely on you, what content writers you use, and how flexible your CMS is for creating new landing pages.
Please note that you should look after your service pricing, but again hosting business is based on scalability and lifetime value.
Marketing Tools
I have already mentioned some of the tools we use, like Ahrefs, LeadFeeder, TrustPilot. You should also know the basics, such as Google Analytics and webmaster tools for search engines, which would show you the problems or indexing performance.
We also use Hotjar, which shows the heatmap of visitors' activity, and it will help you identify the usability issues.
Analytics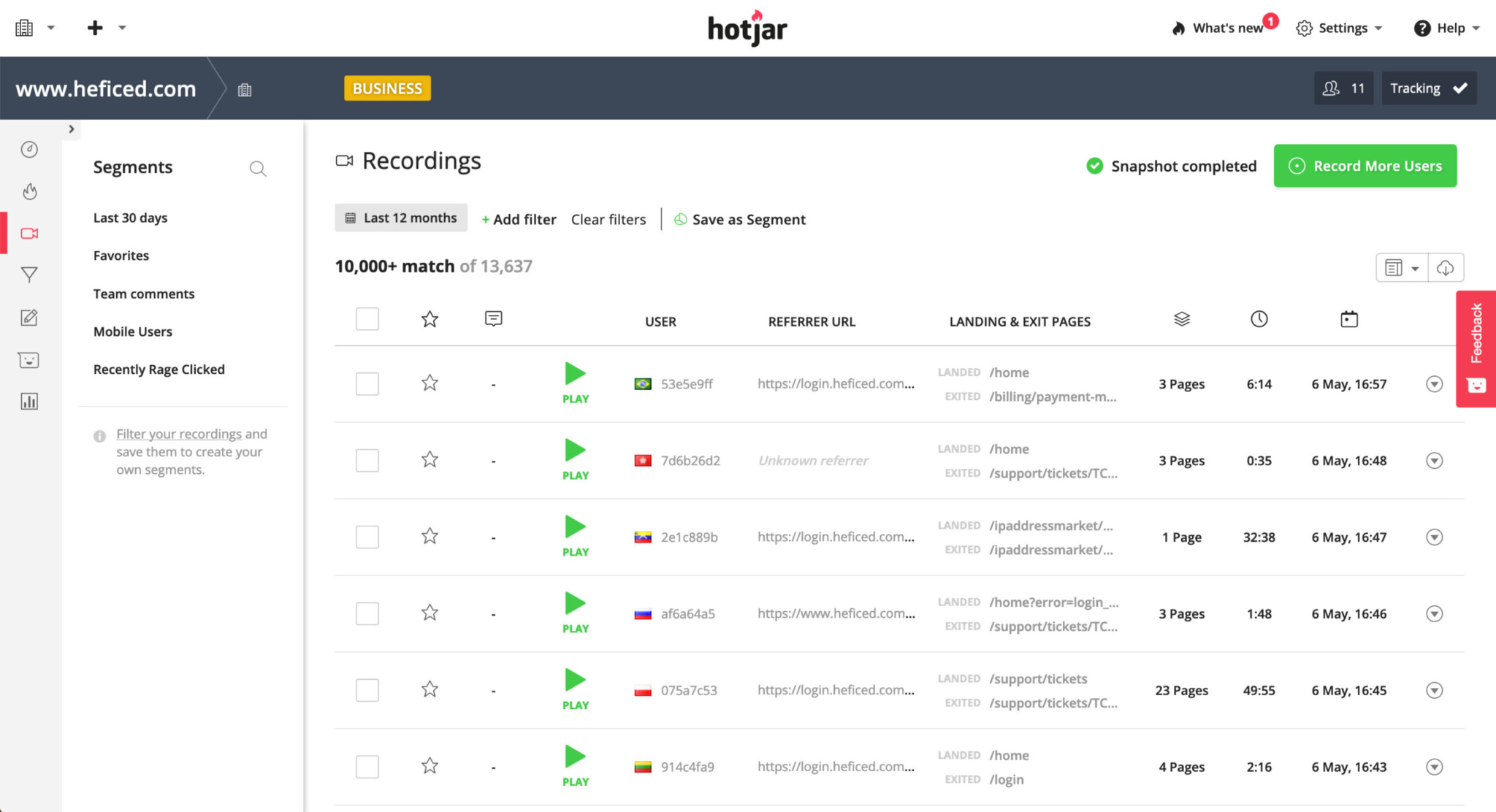 Lead Tracking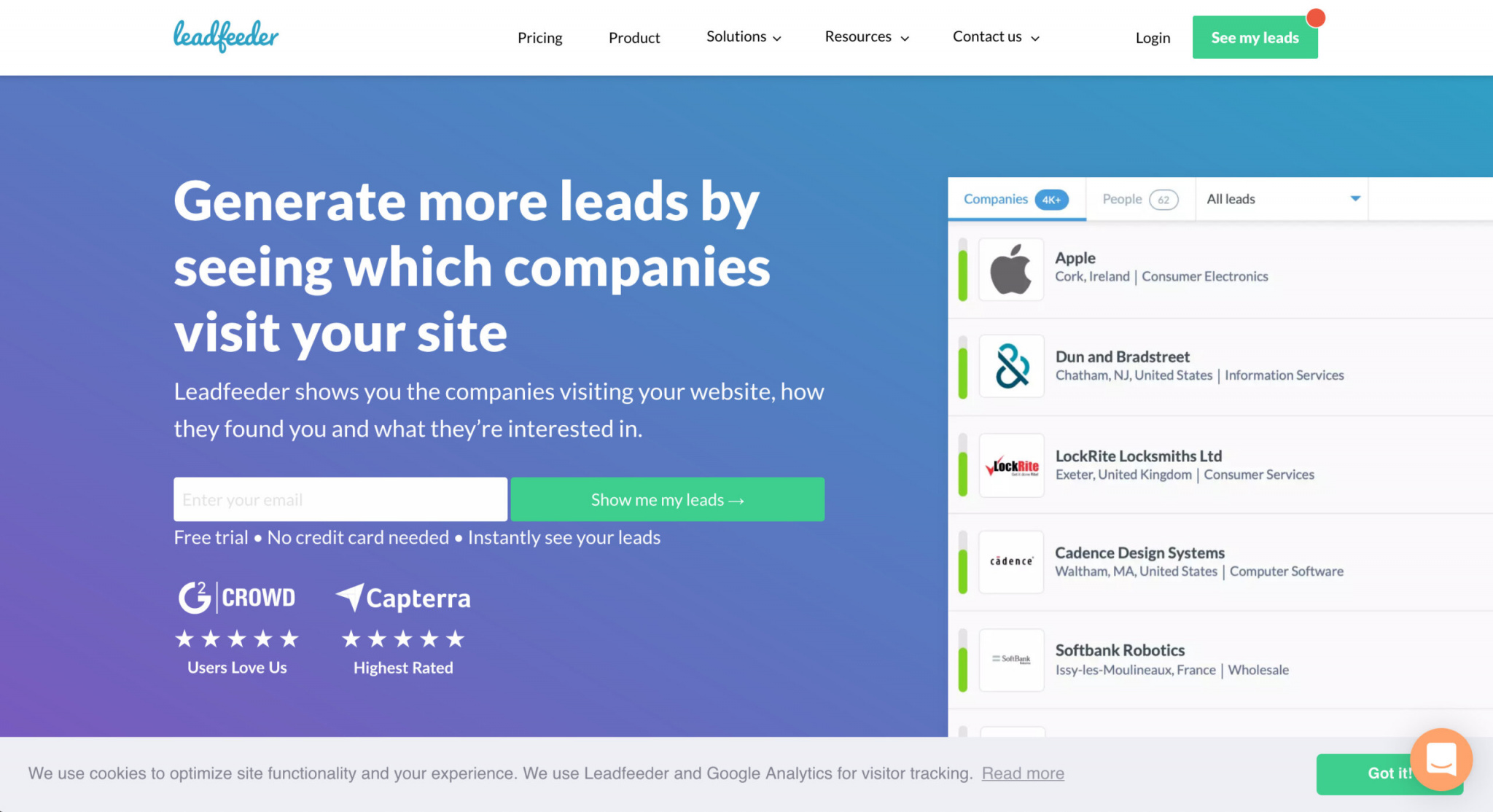 Review and Feedback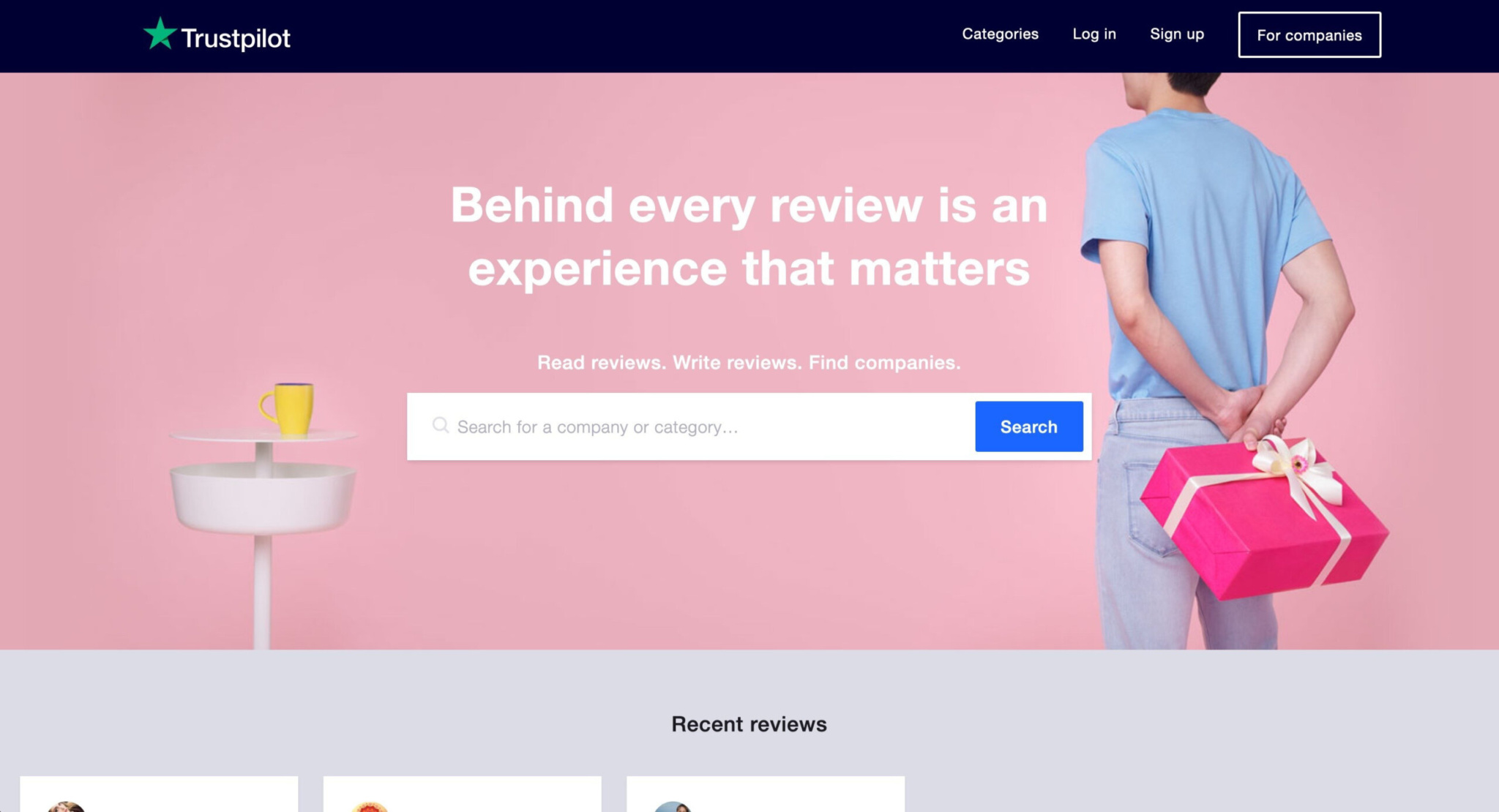 Webmaster Tools
Bing Webmaster Tools (covers Yahoo, DuckDuckGo, etc.)
You can find many tools out there with heavy reviews in many blogs, but you do not need that much of them to have most of the indicators tracked that are important for your business.
Performance Tracking
Once you have all your marketing activities up and running, the most important fact is to have your numbers straight before starting any activities. Make sure you understand what your churn rate, lifetime value, and upsell factors are.
A month later, you can compare the results with enough data to evaluate your marketing activity performance.
The best is to do monthly reports, as weekly or bi-weekly reports are too frequent to notice the impact. However, if your budget is relatively large, then it makes sense to do much more frequent check-ups.
If I haven't covered a specific topic, please feel free to leave a comment below, and I will be more than happy to cover it.
You may also like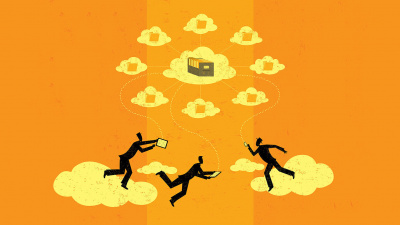 Articles / 12/10/2020
Cloud Computing Stack 101 (I): SaaS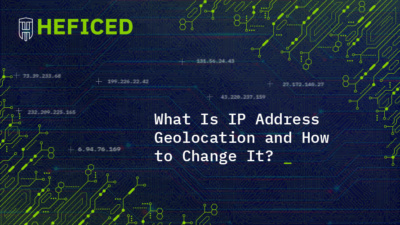 Articles / 12/10/2020
What Is IP Address Geolocation and How to Change It?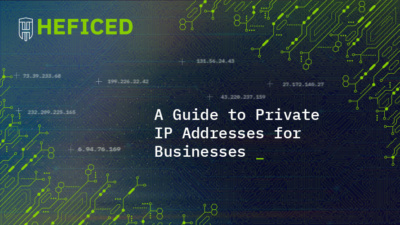 Articles / 12/10/2020
A Guide to Private IP Addresses for Businesses