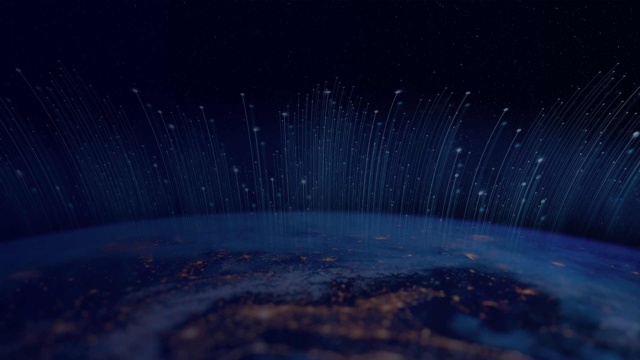 Monetize Unused IPv4 Resources
The World's first IPv4 & IPv6 lease marketplace that helps to monetize free IP resources and helps to reduce the IPv4 shortage problem.
IPXO is now live! To monetize unused IPv4 resources, head over to IPXO. It comes with an improved IP management experience and more automation.
Powered by
Monetize Unused IPv4 Resources
Start monetizing your unused IPv4 addresses today.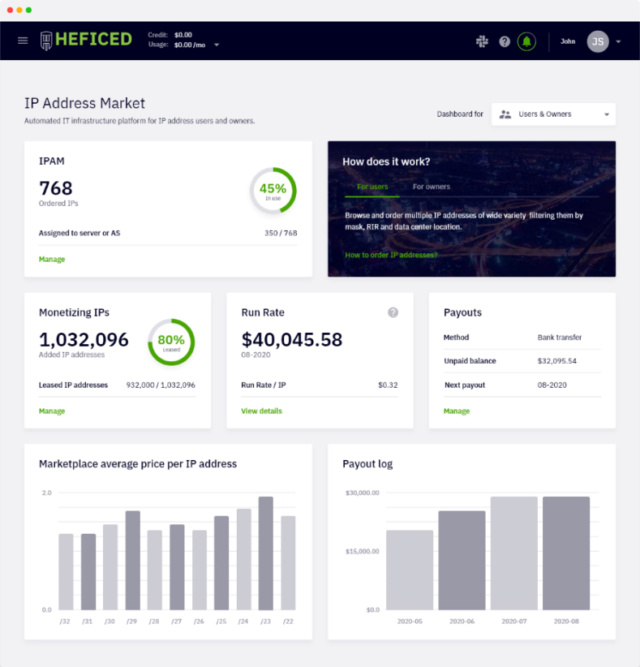 Unused IPv4 Resources Can Bring Revenue
Today, IPv4 addresses are a hidden business asset that can make you money. As an IPv4 address owner, the global exhaustion of free IP addresses is an excellent opportunity for you to monetize your unallocated IPv4 addresses.
Transparent Revenue Report & Recurring Payouts
The platform provides complete transparency with a full suite of reports and automatic payment cycles. Transparent revenue reports provide detailed information on monetization performance.
Full Abuse Monitoring & Handling
We've implemented an effective Abuse Management Process to protect both IP lessors and lessees. We police the pre-registration process, removing the risk of IP addresses getting blacklisted. In doing so, we ensure that IP addresses remain clean and available for service.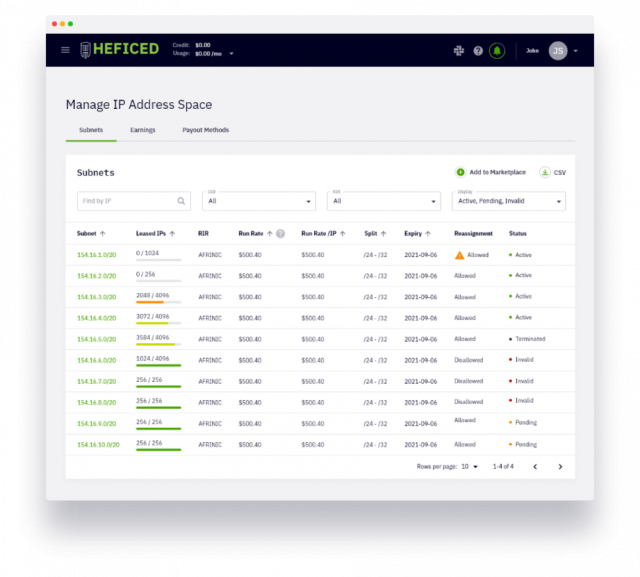 RPKI Verification and BGP Control Management
Our BGP management solution facilitates configuring dynamic routing policies, removing possible BGP misconfiguration and human error. Our commitment to providing secure routing extends to using RPKI verification, further securing routing decisions.
High Security and GDPR Compliant
Transparency is one of our core values, but confidentiality and customer security are equally important. All client information we hold is under lock and key, stored on our secure servers. We are committed to protecting and respecting client data and, therefore, follow GDPR to the letter.
Monetize Unused IPv4 Resources
Turn your free IP space into an additional revenue source. Monetize your available IPv4 resources with the best return on your assets.
Powered by