Cyber-Threat Ready: Heficed Introduces a Service to Combat IP Address Abuse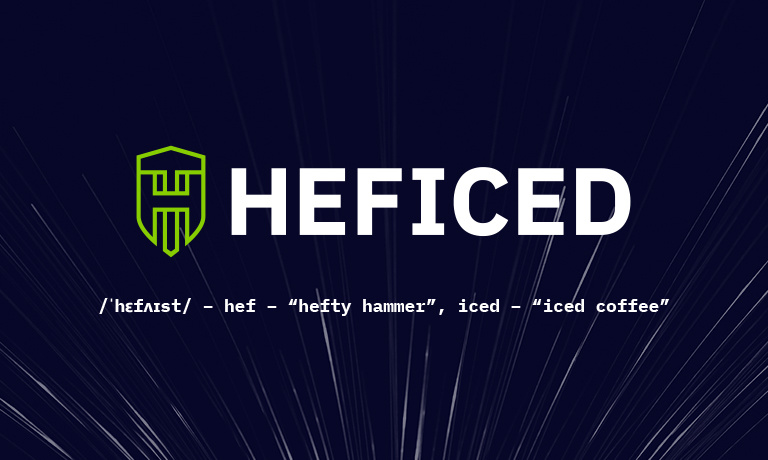 The new service will focus on identifying and terminating IP addresses associated with cyber threats.
Heficed has introduced abuse management as part of their services package to combat the growing number of cyber threats. Over the past year, the number of new malware developed has been increasing, indicating a need for more sophisticated efforts to protect data integrity. With the additional security measures in place, it will be easier to prevent immediate, as well as long-term damage related to IP address abuse.
Compared to last year, the amount of attacks related to IP abuse has been rising: the distributed denial-of-service (DDoS) attacks alone have increased by 84%. "For any new preventive and preemptive measures, new abuse and exploitation types appear," says Vincentas Grinius, CEO of Heficed. "Efficient abuse prevention is about being alert and aware you might encounter something nobody else has seen before and figuring how to handle it efficiently." Monitoring IP abuse reports more thoroughly will help combat these threats as they occur.
With the continued rise of more technologically sophisticated attacks, timely reports can provide a considerable advantage to combat data breach. Usually, a filed Ax1buse report takes days for web hosting providers to process, in the meantime, leaving the system vulnerable. The abuse management team will be able to handle and forward Abuse reports to customers as soon as the issues arise.
"Addressing Abuse reports in a timely manner is important," says Vincentas Grinius. "Some damage can be caused over time, for example, continuous DDoS attacks, some damage can be immediate – phishing emails cannot be removed after these have reached recipients' inboxes. Ignoring reports of delaying the reports can cause long-term reputation damage."
Additionally, reinforced monitoring of received abuse reports and blacklisted IPs will help with handling the abusing customers. "Our intention is to help customers who had their systems compromised and used to send out attacks; however, if the malicious intent is obvious, the account will be shut down with no further services to be provided in the future," says V. Grinius.
Abuse Management comes as part of the Heficed services package to ensure the abuse reports are addressed timely and handled professionally. Alongside IP Abuse solutions, Heficed also performs ad-hoc IP health checks, which are planned to be made routine in the future.
About Heficed

Headquartered in London, Heficed provides full-range services for IP lease, monetization, and management services. Heficed serves around 60 multi-billion industries starting from hosting to automotive or healthcare. With the millions of IP addresses and 12 years of industry experience and the operations globally, Heficed can meet any demand needs. That includes automated provisioning bare-metal solutions and cloud services in 9 locations around the world.