Heficed integrates IPinfo.io within IP Address Market to Enhance Internet Accuracy Standards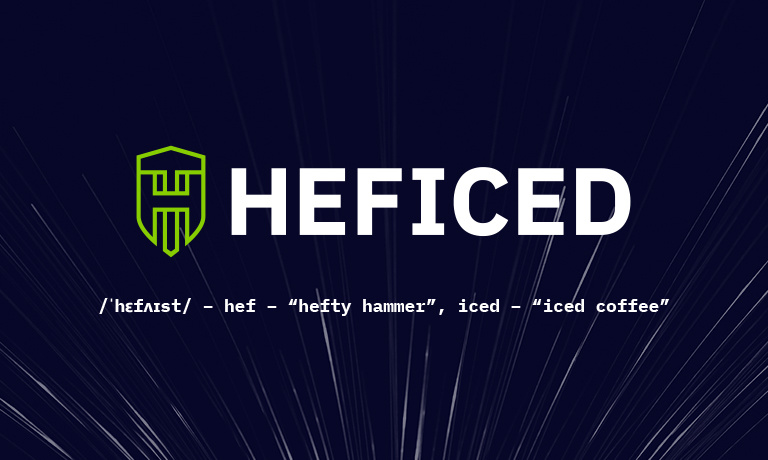 The partnership between Heficed IP Address Market and IPinfo.io will set new industry standards for IP address accuracy, enhancing industry transparency for leased IPs
Heficed, the provider of network infrastructure services, announced a new partnership with IPinfo.io, one of the leading IP data providers in the world. The agreement will provide Heficed's IP Address Market access to enhanced IP address information, enabling them to grow the unique web infrastructure ecosystem that can ensure IP address accuracy surpasses current standards and increases industry transparency.
Both partnering companies expect keen interest from their clients. IPinfo.io, which specializes in providing enhanced IP Address data, will be able to offer their clients access to a large pool of IPv4 addresses via Heficed, as a great extension to the standard set of data services IPinfo offers: in-depth information about the IP address location, it's VPN or proxy affinity, and service provider details.
"With the looming threat of IPv4 address exhaustion, it is especially important to make the IP market as efficient as possible", said Ben Dowling, Founder, and CEO at IPinfo. "Companies should be able to easily lease unused IPv4 addresses to other businesses that face IPv4 shortages, and the IP Address Market is a great and easy to use solution. To this end, we're joining forces with Heficed in order to provide reliable and accurate IP data, and facilitate the IPv4 leasing process."
Heficed, on the other hand, will integrate IPinfo API within IP Address Market, a unique marketplace where companies that have excess unused IPs can lease them to companies that face IPv4 shortage. IPinfo.io will not be the only IP database that Heficed is integrating within the IP Address Market - but one of the essential tools to increase IP accuracy for better geolocation accuracy and overall transparency.
"There is a clear shortage of IPv4 addresses in the market - yet there are many companies that have unused IP resources just sitting there," said Vincentas Grinius, Heficed CEO. "Having built the IP Address Market, we wanted to give these large businesses a chance to monetize those unused resources, but we always felt that they needed additional reassurances in knowing who will operate the IPs at all times. Over the past year we have enhanced our abuse management system, and now, integrating IPinfo solution with the IP Address Market, we can provide the best IP data accuracy on the market, crucial in building trust in the IP address leasing model."
IP leasing is growing in popularity and could be the new industry standard, which enables the efficient allocation of scarce IPv4 resources and contributes to sustainable internet growth.
However, sharing internet resources is heavily reliant on trust - therefore a partnership with IPinfo, which also prides itself in helping build transparency on the web, is an important step in ensuring reliable, accurate, and in-depth IP address data is made available to IP Address Market clients. "We want to go beyond the commonly used WHOIS information that is often outdated", said Heficed CEO, "Therefore we wanted to partner with one of the best IP data experts on the market and we are thrilled IPinfo believes in our vision and sees great benefit in our collaboration".
About IPinfo.io
Founded in 2013 by former Facebook engineer Ben Dowling, IPinfo.io prides itself on being the most reliable, accurate, and in-depth source of IP address data available anywhere. We process terabytes of data to produce our custom IP geolocation, company, carrier, privacy detection, and IP type data sets. More information: https://ipinfo.io
About Heficed
Headquartered in London, Heficed provides full-range services for IP lease, monetization, and management services through their unique IP Address Market platform. With a mission to increase the transparency of the IP address market space, the Heficed team hopes to help businesses that experience a shortage of IPs scale and wishes to change the industry standard when it comes to the IP address sustainability model. More information: https://www.heficed.com.