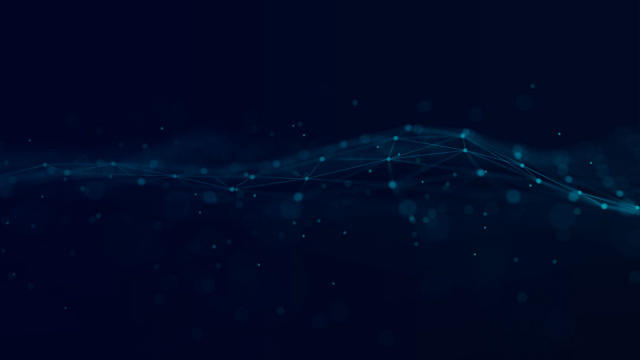 Engage Your Customers to Monetize Their IPv4 Assets
Are you an IP broker looking for an easier way to monetize your clients' IP assets? Learn how to make a profit using our automated IP Address Market platform.
Discover The Financial & Operational Advantages For IP Brokers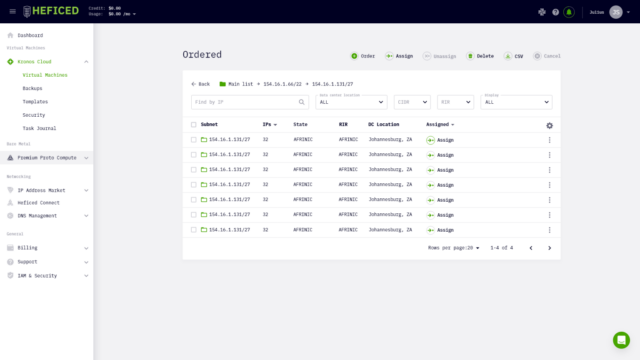 IPv4 Commodity
The full transition to IPv6 is a long-term proposition. IPv4 assets have become a tradeable commodity with monetization opportunities for IP Address brokers and the customers they represent. Heficed's IP Address Market platform is the perfect tool to facilitate the monetization of your clients' IPv4 assets, pairing buyers with sellers, whether they are small, mid or large block owners.
IPv4 Addresses as Strategic Assets
Handling your clients' IPv4 addresses requires acute asset management. The delay in IPv6 adoption means that IPv4 has a longer-term value and represents unprecedented and unique significance to organizations wishing to scale their global presence. Heficed's IP Address Market solution protects your clients' assets and provides you with a platform to help them fulfill their profit potential.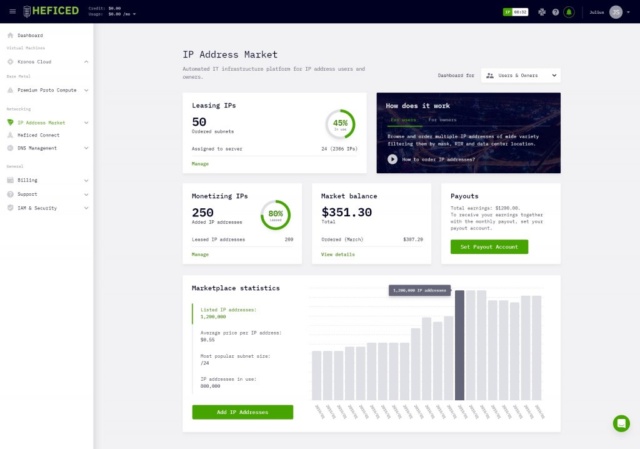 Earn Recurring Commissions
Heficed's IP Address Market platform enables IP brokers to register subnets and list the lease prices they are looking to accommodate on behalf of their clients. Our extensive market experience helps provide competitive price margins and keep clients' assets in a range that makes them marketable. As long as the IP asset is leased, we pay a commission recurringly, on a monthly basis.
Fully Transparent Billing Reports
Accurate and transparent billing reports allow IP brokers to track what revenue was generated by which IP asset, how much revenue was generated and if any fees were deducted. The details and transparency provided by these reports put clients at ease and make it easier to measure the activity of IP assets, the degree of utilization and the financial returns on all IP assets.
Security and Prevention for Internet Sustainability
Prevention of IP Hijacking
We invoke management, fraud and deception protection to ensure that your clients' IP assets are fully protected. Years of experience in the IP sector enables us to provide assurances in our ability to prevent IP hijacking. Dormant or legacy resources that have not been announced are, unfortunately, vulnerable to malicious activity. IP assets leased through Heficed are securely parked, which keeps them out of reach of hijackers.
SWIP & Sub-Delegations
When leasing IP assets through Heficed's IP Address Market platform, IP brokers can maintain full control over their clients' assets throughout the sub-delegation process. Maintain control by utilizing the SWIP reassignment process for ARIN or sub-delegation for the remaining RIRs. Heficed has a LIR status and we can host our own publicly accessible Whois service, ensuring the quality and accuracy of data within ARIN's Whois.
All RIR Policy Compliant Solution
While all five RIRs (LACNIC, ARIN, RIPE, AFRINIC and APNIC) have a shared mission to police and administer the distribution and use of IP addresses, each region's policy is slightly different, which might create some obstacles. Heficed's consultancy services provide the necessary knowledge to advise and support our clients and to ensure the most efficient and optimal network setup and IP setup in the shortest possible time.
Fully API Driven
All of our solutions, including IP Address Market, Cloud Hosting and Bare Metal Servers, are entirely API-driven. Buyers, sellers and intermediaries can request any of our services using API, which is fully automated. For the companies that integrate our solutions into their infrastructure, this provides a considerable advantage as the practice of submitting new order tickets manually is replaced entirely with automation.
Performance Reports Direct Access
Heficed supplies a full suite of reports to enable IP brokers to identify, monitor and provide performance statistics to their clients. IP brokers have direct access to the reports module within the IP Address Market platform, and there are no restrictions regarding the number or frequency of reports requested. Log into your account and go to the Reports tab in the Monetization section to access your reports without restrictions.
Custom Pricing & Stock Control
At Heficed, we understand that sometimes neither the IP broker nor the client can find the right pricing or the time window that fits into their short-term operational plan or a longer-term strategic program. As experts in IP address assets, we understand that flexibility and a creative vision can help make efficient monetization a reality. You can contact our IP Address Market experts about custom pricing and asset control.
Registration is free. No commitment required.
IP Address Market White Paper
An extensive document that explores the history of the IPv4 exhaustion and the subsequent potential for the monetization of unallocated IPv4 addresses through the world's first IP Address Market.
Resource Library
Browse our resource library to read more of our white papers, business cases, and data sheets.