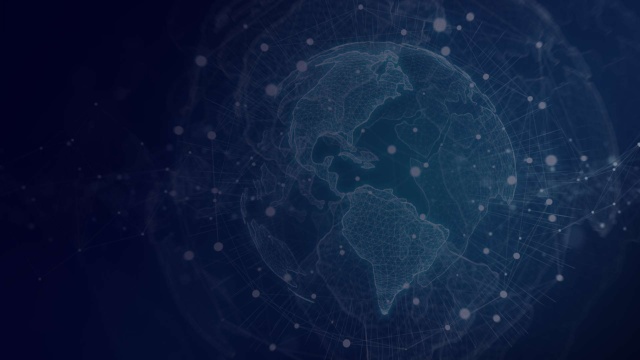 BGP Management
Our integrated intelligent BGP management solution efficiently scales dynamic routing policies. No fuss. No errors.
Misconfigurations & Routing Instabilities Eliminated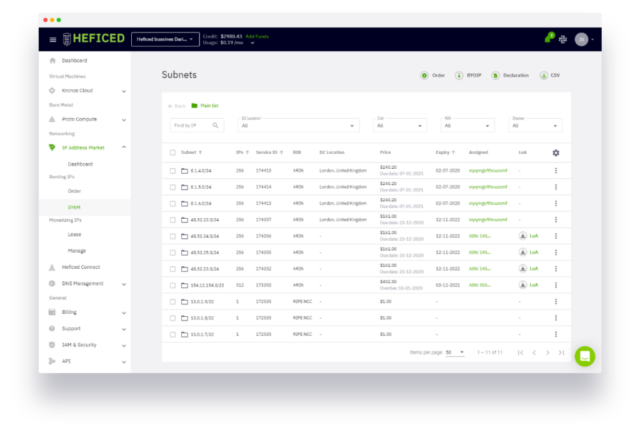 Internet ASNs and BGP cannot live without each other. Without either, routing network traffic around the globe is simply impossible.
Engineering resources are used to ensure that efficient routing of traffic negates instabilities and loss of business. Uninterrupted network availability has always required extensive effort from network engineers.
Businesses and organizations continue to gather and analyze more and more data, which creates more hurdles for network engineers as well.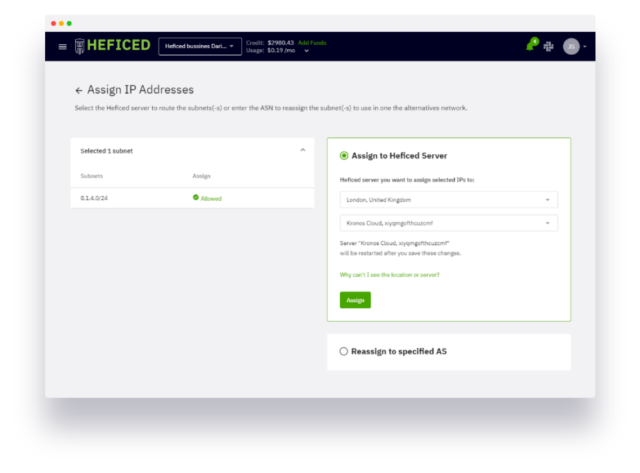 Heficed's BGP management facilitates your company's dynamically changing requirements, allowing you to relocate your IP space throughout our network and scale according to your business needs.
Moreover, BGP management removes routing anomalies due to BGP misconfigurations. These might include routing loops, invalid routes and persistent fluctuations, which inevitably lead to a failure of service level agreements.
Heficed's effective BGP management removes the element of human error and the possibility of misconfigurations, which could result in the potential loss of business.
Trusted by






Deploy IPv4 Using Heficed's Infrastructure Stack
Effortlessly scale your operations worldwide using a single platform that offers subnets, powerful cloud servers and bare-metal solutions.