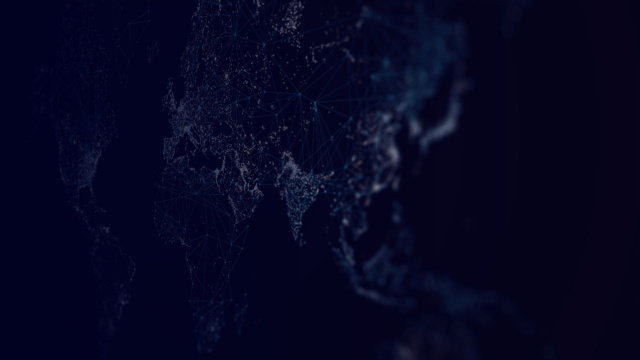 IP Transit and BGP Solutions
Up to 10 Gbps of blended traffic and safe connection through major ISPs across Heficed's global PoPs.
High Performance Infrastructure
Registration is free. No commitment is required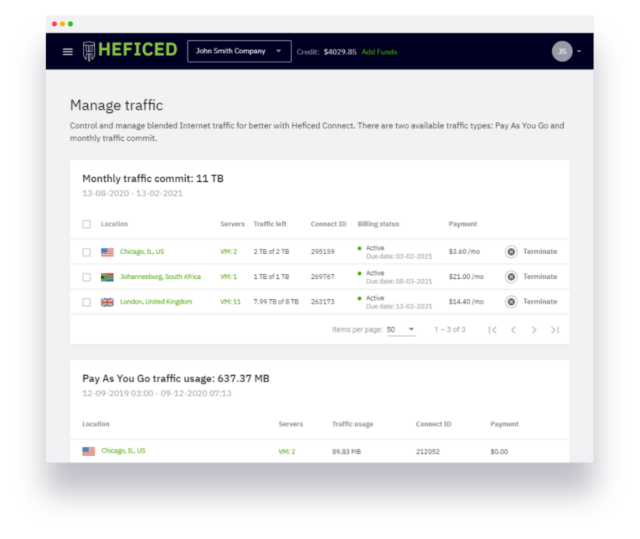 IP Transit price starts from $1/TB,
use it with our scalable infrastructure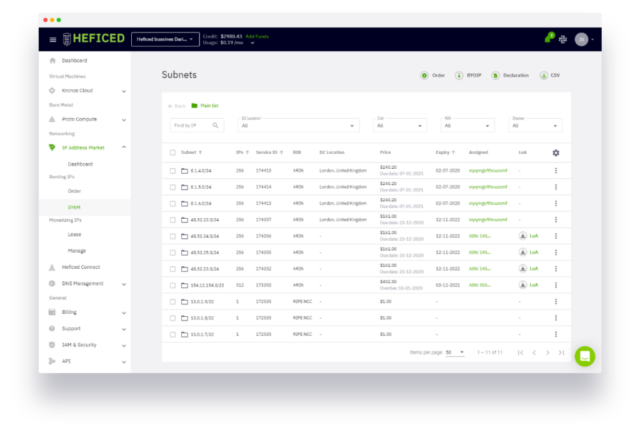 BGP Management
Internet ASNs and BGP cannot live without each other. Without either, routing network traffic around the globe is simply impossible.
Engineering resources are used to ensure that efficient routing of traffic negates instabilities and loss of business. Uninterrupted network availability has always required extensive effort from network engineers.
Businesses and organizations continue to gather and analyze more and more data, which creates more hurdles for network engineers as well.
Global Locations
Heficed's secure, environmentally-controlled Tier 3 data centers ensure top-quality performance and accessibility to the major business areas around the globe.
Find answers to all questions regarding Heficed services and solutions.
IP Transit FAQ
Learn more about Heficed's IP Transit services.
What is IP Transit and how is it calculated?
IP Transit provides Internet access and is used for both Dedicated Servers and Cloud Hosting. Having one or more servers in one location will create an IP Transit service that calculates and combines bandwidth usage of all servers for easier management, control and payment.
IP Transit prices vary depending on the location. The most affordable bandwidth prices are available in the US and Europe.
What ISPs are available in every location?
Where can I see my current bandwidth limits, and how can I add more bandwidth to my infrastructure?
What's needed for a BGP setup with Heficed, and are BGP communities available?